3 Effective Ways To Follow Up With New IDX Leads
Posted on February 20, 2012
Timeliness counts when you're following up with new IDX registrants. You know, those prospective home buyers who have registered to use the IDX on your website.
If you don't follow up right away, you've lost the lead. On the other hand, if you follow up too aggressively, you also risk losing the lead.
So where do you find that happy balance? How do you follow up with new leads to ensure that you're funneling them down the purchase funnel effectively?
Here's 3 ideas to ensure effective follow up…
1. Follow up with a phone call.  
Give them a call to just say "hi" and "thanks." Let them know that you appreciate that they took the time to look around and register on your website and let them know that you're there to help answer any questions if they have any.
Keep it casual. In fact, your call might go something like this:
Hey there, this is [Your Name] calling from [Your Website Address]… I just wanted to call and say thanks for taking the time to register for the IDX search on my website and if there's anything I can do to help answer any questions, don't hesitate to let me know.
From there, they'll either begin to engage in a dialogue about real estate with you, or they're not ready and they won't. But when the time comes, you bet they'll remember to call because you were welcoming, you were approachable. And people like that.
2. Follow up via email (think drip campaign).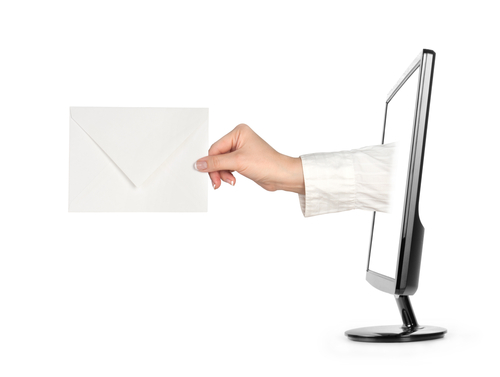 At the very least, new IDX leads should be getting a personalized welcome email from you (we've talked about how to draft an effective welcome email before). Then, if you want to take it a step further, you can create a 5 – 7 part email drip campaign.
The reason for that is simple, it's an effective form of follow up. People are much more likely to open your emails earlier on when they've register than they are to open them several months later. So the more you follow up now, the more likely they are to read your incoming messages. And thus, the more likely you are to connect with them.
3. Study the IDX report data and follow up with relevant listings. 
You can access IDX report data for each of the IDX users in your dsControlPanel. To do this, perform the following steps:
Log into the dsControlPanel,
Hover over IDX Products >> Click on Contacts
From there, you can click on a specific contact to open up their profile. In their profile, you can access the IDX Report Tab. This will give you all kinds of details on what that particular contact is searching for. You can see:
Where they are searching (what cities, communities, tracts).
The price range their searching in.
The property type and number of beds and baths they're looking for.
From here, you can do one of two things to effectively follow up with them… You can either:
Call them with a list of relevant listings to show them and ask to schedule a meeting. 
Email them a list of relevant listings. You can say something like, "Hey Ricardo, I see that you were looking for 2B/2B homes in Irvine around $300,000… Here's a few homes that you haven't looked at that I think match your criteria really well. Let me know what you think and as always, I'm happy to help answer any questions you might have."
Your goal here is to continue to be helpful so that when they ARE ready to buy, they're thinking of you and calling you.
Recommend any other tips?
What else do you do to follow up with new IDX leads? Do you call them right away? Or do you email them and let them know that you're there to answer any questions when they're ready?