5 Essential Elements of a Lead Converting Real Estate Website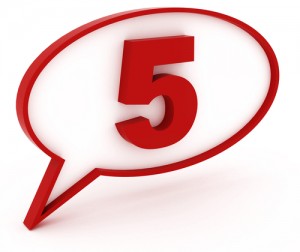 When designing a real estate website, there are several key elements that you need to take into consideration and integrate into your design in order for it to effectively convert traffic into leads, and leads into customers.
You want site visitors to be able to easily navigate your website, find what they're looking for (IDX listings), and contact you should they have any questions about buying or selling a home.
Otherwise, if your site is difficult to navigate, you make it hard for consumers to access current listings, and you make it difficult to get a hold of you to answer a simple question, well, you're losing business to your competition.
To avoid that, here's 5 essential elements of a lead converting real estate website that you should take into consideration…
1. You need a great, professional looking design. 
Consumers are making a decision as to whether they like you or not…whether they trust you or not, within a few seconds of landing on your website.
Does this site look trustworthy? Is the information reliable and up to date? Can I easily contact this agent if I have a quick question?
Those are all questions racing through the consumers mind. They'll either land on your website and stick around long enough to consider what you have to offer, or they'll leave and find what their looking for elsewhere.
The decision they make all boils down to whether you have a professional looking web design to begin with. If you have the technical skill-sets to do it yourself, more power to you. If you don't, sometimes it's best to hire someone to do it for you.
A real estate agent building their own website is like a homeowner doing a FSBO. The job can get done, but the end result isn't nearly the same.

A professional web designer brings the same knowledge and experience to a website project that a real estate agent brings to a home sale.

Quality website 

planning

, 

designing 

and 

coding

 is a service that will pay for itself through more Internet leads. – Chad Johnson, President & COO of

Agent Evolution
2. You need a solid IDX system to capture leads. 
One of the primary reasons consumers are coming to your real estate website is to search for homes, so you need to make it easy for them to do so.
In this example, I love that you can easily access the site's content, but also, search for homes using the prominently displayed "quick search" at the top of the page. That takes you to the IDX map search page where consumers are prompted to register in order to receive new listings by email.
Here are Diverse Solutions, there's two ways you can quickly and easily integrate IDX listings onto your website:
dsIDXpress (our WordPress plugin) – this is a WordPress plugin that will take every single listing as it hits the MLS, and create an indexable page on your domain for that listing. You can download a test version of this plugin for free here.
dsSearchAgent (our full-fledged mapping IDX w/mobile) – this is our full-fledged map-based property search full with built-in lead capture tools, a Google Maps interface, and the advanced settings of a custom IDX website full with a mobile version of the product. You can test-drive a free version of this product here.
3. You should display client testimonials at every opportunity.
While not mandatory, it's a good idea to display client testimonials on your website at every opportunity. Think about it, consumers are going online to gather information about their buying/selling process. As they begin and continue to search, the content on your website is helping shape the opinion that they have of you — do you know what you're talking about, are you reliable, etc.
Testimonials are the ultimate influencing factor. Because it doesn't matter what you say about how good you are as a real estate agent. What matters more is what other people say about you as a real estate agent. By showcasing client testimonials, you're showing people that you know what you're talking about and you're helping influence their decision to want to work with you.
Here's a great testimonials page from Thompson's Realty: http://www.reviewouragents.com/existing-reviews.
4. You should have a solid About page.
Let's say a random site visitor lands on one of your community posts/pages after doing a Google search for best schools in the area, or best places to live in the area. They land on your site, so they stick around and keep reading through some of your content. Here's what happens next…
Before they decide to contact you, they want to read and learn more about you. So what do they do? They navigate to your About page of course. They want to get to know you before moving forward.
Here's a great example of a solid About page: http://coloradospringsrealestateconnection.com/about.
They do a great job of hi-lighting their real estate stats and achievements for the previous year. Then, they explain how and why they embrace technology for the benefit of the home buyer and seller. And finally, they dig in to give you a bit of background as to who's behind the team.
Take a look at it, it really is a thorough About page.
Then ask yourself, how can you improve your own?
5. Prominently displayed contact information.
Simply put, your contact information should be prominently displayed at all times — whether a site visitor is reading a blog post, they're on your home page, or they're on a listing details page.
You need to make it easy for a consumer to contact you about a property listing at all times.
Here's a great example from real estate agent Bill McCue:
First, he has a prominently displayed contact form on the sidebar of his site to allow consumers to quickly and easily contact him should they have a question on a property listing. Then, he has an image just below that to allow the consumer to put a face to his name but also, additional contact details should they wish to call him about the property instead.
Take a look at your own website. Click around through some of your posts and pages. Then ask yourself, how easy are you making it for consumers to get in touch?
Of course, there are several elements that you need to take into consideration when designing a professional looking, lead generating real estate website. These are just a few critical elements to take into consideration. If you take the time to include them, you'll likely experience better conversion.