Appearance Matters: is your website making a good first impression?
Posted on October 11, 2011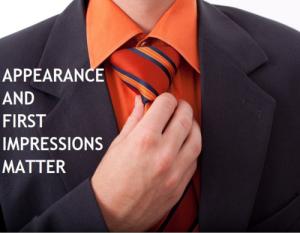 Bottom line is, first impressions matter. The moment someone lands on your website, they're thinking…
Am I in the right place?
Is this site credible?
Is the information here reliable?
Who's the author behind this website?
Can I trust this Real Estate Agent?
These are all of the various things site visitors are thinking when they land on your website. Your sites design, color, layout and navigation are all going to have an impact on what they think. That first impression.
There's two things you need to ask yourself:
Are you making your site visitors feel welcome?
And can they find what they're looking for quickly?
Achieving a warm, welcome and easy to navigate design is going to ensure that you're site visitors engage with your site longer so that they spend more time considering what you have to offer (helping them buy/sell real estate).
Tips for an Effective Real Estate Website Design: 
Simple logo/tagline. Your site should quickly and simply communicate who you are and what your website is about.
Simple navigation. That means no more than 5-8 pages in your navigation. Add to many, and you'll over-whelm users as they won't know where to click next. Some pages might include:

Home
About
Search for Homes
Testimonials
Contact

Make it easy to search for homes. dsIDXpress and dsSearchAgent help you do that and now, you can test-drive both!
A thorough About page. This is still one of my favorite about pages. It tells me about the site, about the Agent(s) and has all kinds of contact information.
A Testimonials page. What other's say about you and your work is much more powerful than what you say about yourself and your work. Here's a great testimonials page from Real Estate Agent Cyndee Haydon featuring video testimonials from previous clients.
What would you add? What else could you do to establish a good first impression with new site visitors to keep them coming back to your website?
BONUS: This is an excerpt from an ebook that I'm publishing here on the Diverse Solutions blog titled – Real Estate Website 'Must Haves' for Driving Traffic, Leads & Sales – subscribe via email to get the Free download.