Headed to California REALTOR® EXPO 2011 This Week!
Posted on September 16, 2011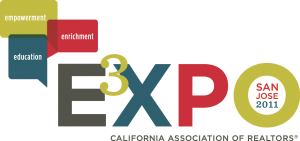 On September 20 – 22nd, the Diverse Solutions Team will be at the California REALTOR® EXPO – we'll be presenting and managing a booth. 
On Tuesday, we'll be leading a discussion on the ROI in Social Media with a focus on measurement metrics, tracking tools, and a strategic outlook. Then on Wednesday, we'll be leading a discussion on building an effective real estate blog. We'll take a tutorial approach to understanding content marketing and effective ways to establish yourself as the local expert, drive traffic and generate leads.
Here's the schedule for Tuesday, September 20th:
ROI: Measuring Your Social Media Investment: 1:45pm – 3:15pm
Speed Dating with the Speakers: 3:30pm to 4:45pm
Then, on Wednesday, September 21st, we'll lead two sessions (same topic, different times):
Building a Lead Generating Real Estate Blog: 8:30 – 9:30am then again from 4:00 – 5:00pm. 
If you're going to be there, we'd love to meet you! You can either stop by one of our sessions and/or visit us at our Booth in the Exhibit Hall. We'll be doing mini website reviews, and demos with the Agent Evolution Team (@chadajohnson & @nik_nik).
Here are the Exhibit Hall Hours:
Tuesday, September 20th: 5:00pm – 8:00pm
Wednesday, September 21st: 9:00am – 5:00pm
Thursday, September 22nd: 9:00am – 4:00pm
Want to schedule a mini website critique or IDX demo? Use the form below to schedule a 15-minute time slot with with us during any of the Exhibit Hall Hours: