Client Spotlight: FindCARealEstate.com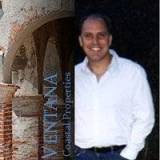 For this month's client spotlight we've chosen David Grbich, whose website findcarealestate.com is a great example of regular blog posts and content updates coupled with full IDX integration.  David's entire website was built on the WordPress platform, so he is able to use dsIDXpress listing widgets and search tools on pages or posts throughout his site; not just on blog posts.  Plus, his integration of the dsSearchAgent map search on specific pages helps capture incoming leads.
Serving home buyers and sellers in Orange County, California, Dave's site has a mix of updated content and blog posts, call to action icons, and various IDX elements on his homepage.  Using WordPress theme customization, David has make a large dsIDXpress search widget front and center on his homepage, followed by some added text encouraging buyers to use his Advanced (dsSearchAgent) Map Search.  This combination of the dsIDXpress search along with text encouraging the use of dsSearchAgent can be very effective at converting traffic generated by dsIDXpress into dsSearchAgent lead, and is something we are seeing on more and more websites.
David's site also helps promote listings with an animated dsSearchAgent listing and a large eye-catching "Best Buys" button slideshow on his homepage; two visual elements that encourage visitor engagement.
Great IDX integration is only as good as your content, but here is where David's site really stands out.  We see many sites using dsIDXpress for listing content generation that are not regularly updated with original content.  This can oftentimes lead to a big spike in search engine placement when dsIDXpress is originally installed on your site and 1000's of new listing pages are created… then a big drop once search engines are not seeing other supporting original content.  David has avoided this pitfall with a healthy dose of new posts to his blog every 4 to 5 weeks.  With content ranging from home buying and selling tips, REO info, observations about the economy, and community- and city-specific posts, his site has a steady flow of original content to supplement the ongoing dsIDXpress-generated content.
With 100's of new listing pages added every day by dsIDXpress, it's easy to forget to continue adding new content of your own.  David is doing a fantastic job keeping up with new article updates and blog posts on his site; and along with integration of both our IDX products, findcarealestate.com is a great example of content done right.